The center is located in Surba next to Tarascon-sur-Ariège in southern France, close to the border with Spain.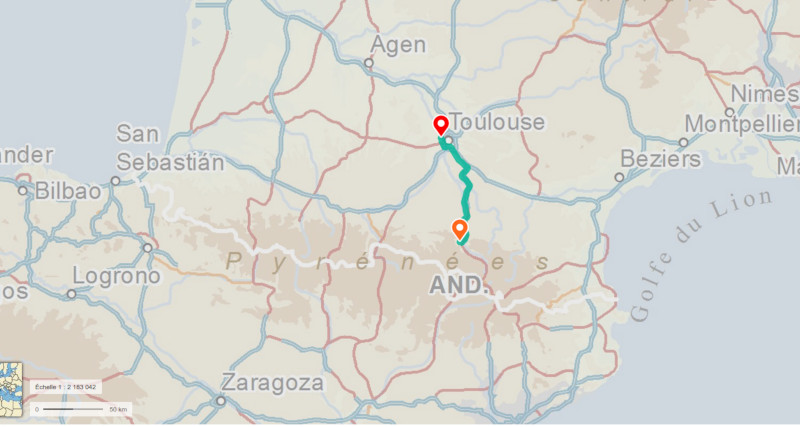 Access to maps (Google Maps, Waze, etc.)

Arriving by plane and train
You can land at Toulouse airport (many international flights & domestic flights from Paris), then take the shuttle to Gare SNCF Toulouse Matabiau (Toulouse train station). From there you can take an hourly regional train (90 minutes, 10 or 18 euros).
We will come pick you up at the train station in Tarascon-sur-Ariège (or Foix if necessary).
Arriving by (plane and) car
If you prefer driving, you can land either at Toulouse airport or the smaller Carcassonne airport. Both are a 1h hour drive away from the centre.


Take the direction of Foix and Andorra until Tarascon-sur-Ariège

Follow signs indicating Saurat & Surba (right on a large roundabout before entering Tarascon)

As soon as you enter Surba (i.e. pass the sign with the village's name), the main road turns right, instead go straight and into the village

Right after the Mairie (town hall), take an immediate left at the sign indicating "Lina", going down for 100m

Before crossing the bridge over the river, take a left at the "INTP" sign on the tree, into an earthen driveway that leads to us (not the last house before the bridge, but the one before)